The Office of Skills Development (OSD), a division on the Arkansas Department of Commerce, serves as the the State's Office of Apprenticeship. In this capacity, OSD partners with the Arkansas Center for Data Sciences (ACDS) to provide apprenticeship services to both career seekers and businesses.  ACDS operates a statewide program that aims to help participants acquire valuable skills through free online IT training programs, developing essential career skills, such as resume building, interview practice, and networking strategies, to support participants in their job search.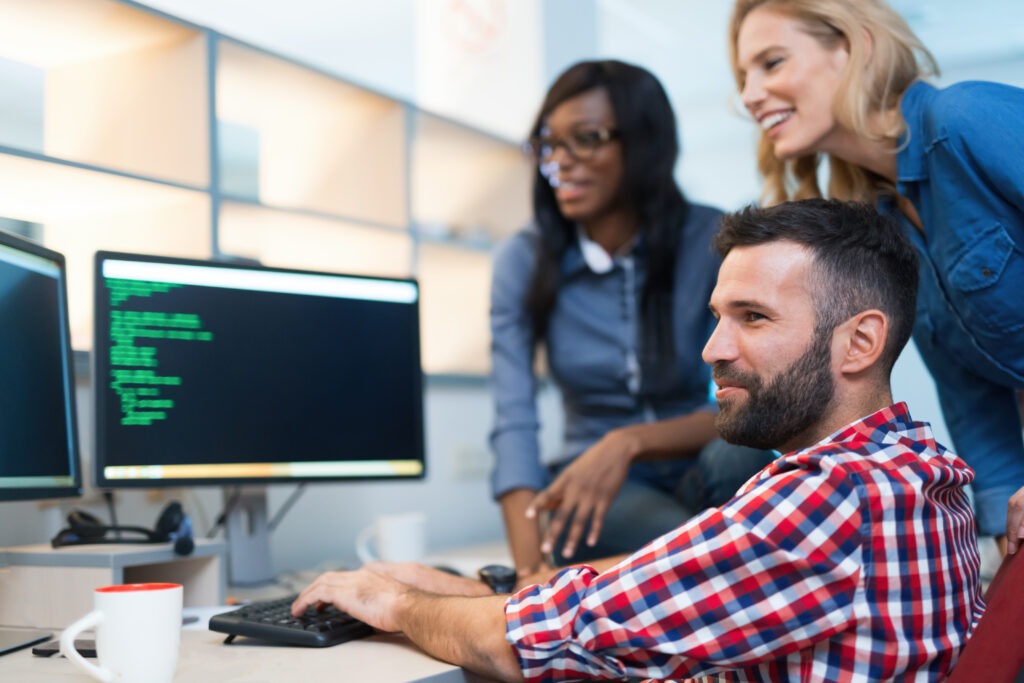 Information Technology
The goal of the ReSkill Arkansas program is to help unemployed or underemployed individuals find stable, good-paying careers at no cost to you through IT training programs and Apprenticeships.
Individuals who participate and gain experience through technology-focused training will find their skills in demand throughout the state of Arkansas. Many training programs and jobs in the IT profession can be done from home. Information Technology occupations in all industries rely on a diverse workforce to ultimately reach success, and you can be a part of that success!
Application Process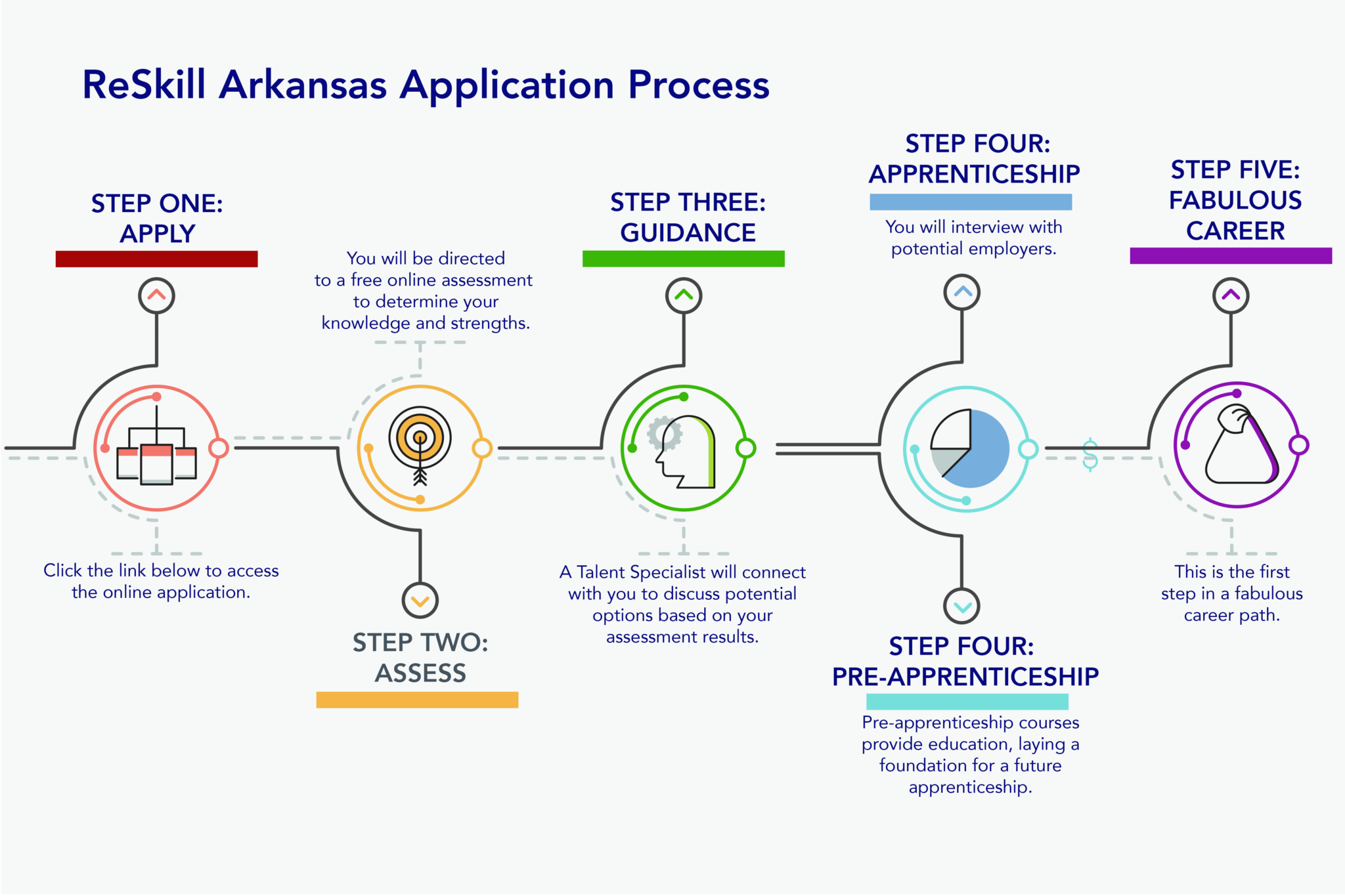 Step One: Apply, Step Two: Assess, Step Three: Guidance, Step Four: Apprenticeship & Pre-Apprenticeship, Step Five: Fabulous Career
---
​
FAQ's
Question: How Long is the assessment and how do I prepare to take it?
The assessment is limited to 45 minutes and needs to be completed in one session. You cannot exit and restart at a later time, so please plan to only click "start" when you're in a quiet place and can answer the questions in one sitting. Advanced preparation is not necessary for this assessment, as the assessment itself evaluates aptitude and potential for the selected industry sector rather than specific skill sets.
Question: How do I get my results and how long will it take?
The results will be provided to you within two weeks, and a Talent Specialist will be in touch to explain next steps with you. Please note that due to the increased volume of participants in our ReSkill Arkansas program, we are working hard to get all questions answered and all participants contacted so you can be even closer to a great career.
Question: Is there a cost for the assessment or training?
No, the state of Arkansas is committed to re-skilling Arkansas, and therefore the assessment and Pre-Apprenticeship courses are provided at no cost to you.
Question: If my assessment indicates I am a good candidate for this program, how long before I am contacted?
Once you have completed the assessment with a score above the threshold, the Arkansas Center for Data Sciences (ACDS) will be in touch with you within two weeks for next steps on how you can start being paid for training through Pre-Apprenticeship and/or Registered Apprenticeship Programs.
Question: When will I start getting paid for my work?
On day one of your apprenticeship you become an employee and your salary and benefits begin at that time. At first, your salary will reflect your level of job skills and understanding; however, as you progress through the program and your knowledge and skills increase, your wages will also increase. This will continue throughout the length of your apprenticeship.
Question: What if I don't do well on the assessment?
If your assessment reflects an aptitude for available apprenticeships, but that you may need additional education prior to an apprenticeship, you will be directed to take a Pre-Apprenticeship course. This course can be completed 100% online, and it is provided at no cost to you. If your assessment does not indicate an aptitude for available apprenticeship programs, you will be provided additional resources that may be more suited to your talent and abilities.
Question: Will this impact my weekly UI benefits claim?
If you are currently receiving Unemployment Insurance, you can continue to receive UI benefits when you start this program. ReSkill Arkansas is approved by the Arkansas Division of Workforce Services, so anyone enrolling in this program will continue to claim their weekly benefits.
Question: Who can I contact if I have additional questions?
Please reach out to our team Monday through Friday (8am to 5pm CST) at 501-621-0604 with any additional questions about the ReSkill Arkansas initiative.