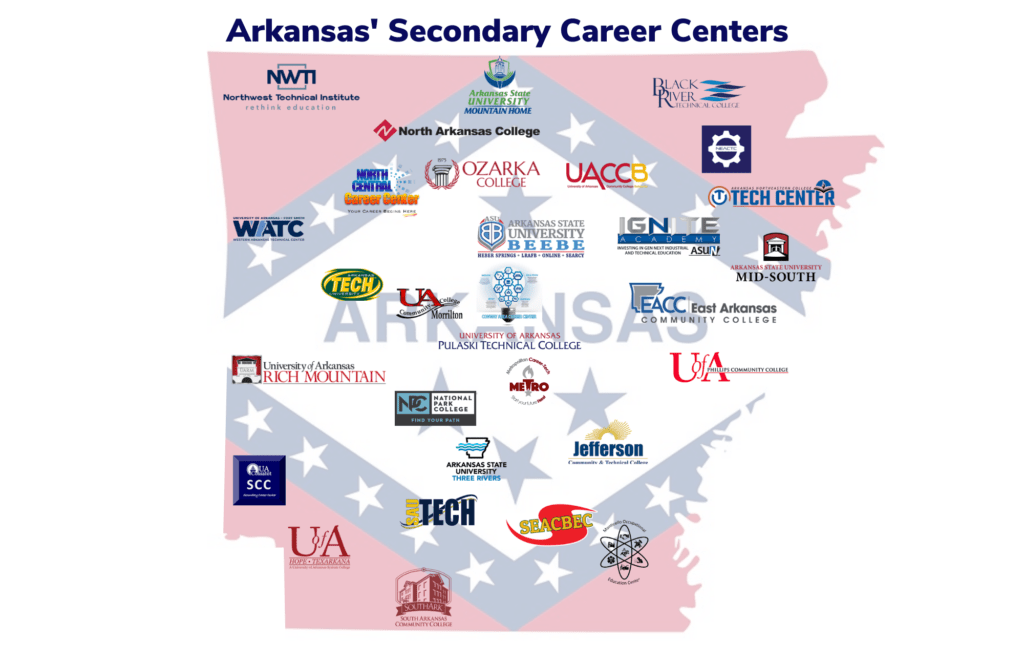 Find a Location
Career centers are sponsored by high schools, but they are also hosted by postsecondary technical institutes, postsecondary institutions, or an education service cooperative.
---
Get a Head Start on Your Career!
High school career centers provide Arkansas students with the opportunity to earn job skills and career preparation that lead to gainful employment after graduation. These programs also offer high school juniors and seniors the opportunity to earn college credit while still in school. Programs are funded by the local school district, so there is no cost to the student or their families. These hands-on training programs can be the start of a high-paying career or lay the foundation for future higher education.